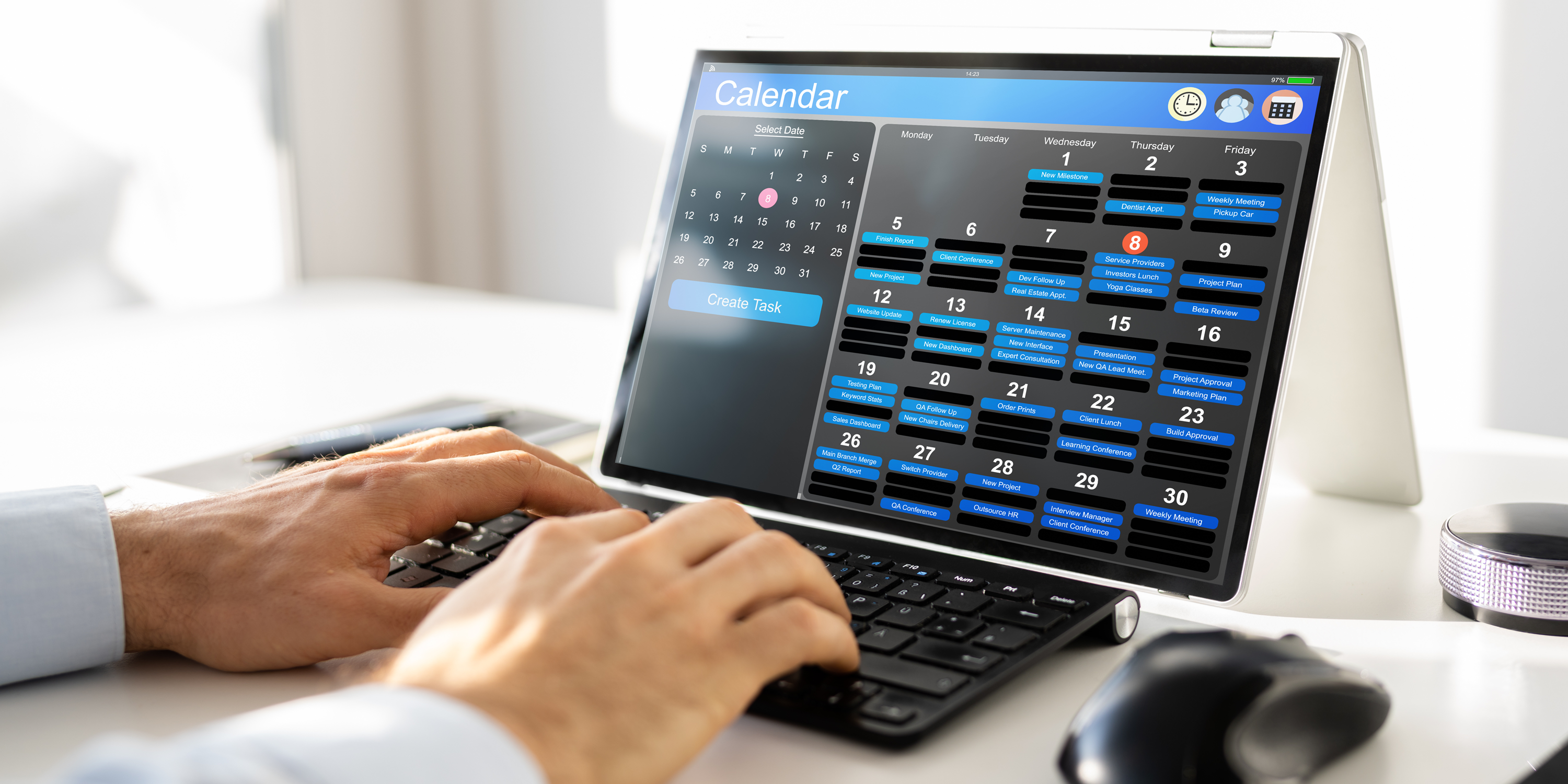 Appointment Scheduling Software: How Your Patients Will Use It
Welcome to our blog post about appointment scheduling software and how it can change how your patients book appointments. Today's fast-paced world requires ease, and this revolutionary software makes scheduling medical visits easy for your patients. No more waiting on hold or playing phone tag with receptionists—let's investigate how appointment booking software allows people to manage their healthcare!
Benefits of Using Appointment Scheduling Software for Patients
Healthcare is time-sensitive. That's why appointment scheduling software has several patient benefits. Most importantly, it eliminates long phone calls and waiting on hold to schedule an appointment. Patients can find their provider's availability and arrange a great appointment with a few clicks.
Convenience is another benefit. Patients no longer stress over missed appointments or lost paper schedules. Automated email and SMS reminders from appointment scheduling software ensure patients never miss an important visit.
This program also empowers patients by providing crucial information at their fingertips. They may see their appointment dates, times, locations, and doctor directions.
Also, appointment scheduling software makes rescheduling or canceling easier in case of emergencies. Patients can easily make adjustments by logging into the system instead of calling the clinic during office hours and going through a lengthy process.
Patients benefit from appointment scheduling software's time savings, ease, and fast access to vital information. In our future blog, we'll explain how your patients can use this revolutionary technology!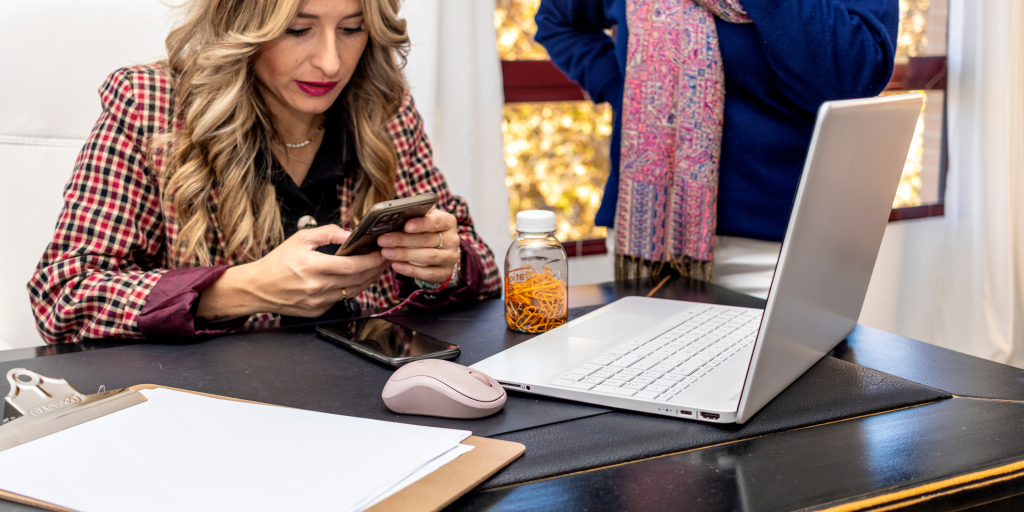 How Patients Can Use Appointment Scheduling Software
Patient convenience is a major benefit of appointment scheduling software. Patients can arrange appointments with a few clicks without waiting on hold or playing phone tag with the clinic receptionist.
Patients can use their smartphone, tablet, or computer to access the appointment scheduling software to get started. Then, they can pick their preferred date and time.
Patients can provide their names, contact information, and purpose for visit after selecting an appointment slot. This helps doctors prepare for each patient's visit by providing all the necessary information.
A simple and user-friendly design makes appointment scheduling software beautiful. Patients don't require IT skills to use the system. It's designed to make booking an appointment easy for non-technical people.
Additionally, several appointment booking software solutions allow patients to customize their experience. They may prefer a particular doctor or service during their stay. These personalization options simplify booking and assure personalized attention.
Integration with payment methods within the software platform is another benefit. Patients no longer require cash or cheques for appointments. Patients can quickly pay online or set up automatic payments during booking by integrating payment alternatives.
Appointment scheduling software for patient convenience may integrate telehealth capabilities to schedule virtual consultations alongside real appointments.
Step-by-Step Guide for Patients to Schedule Appointments
1. Visit the website or download the app: To schedule an appointment, visit the healthcare provider's website or download their smartphone app. Both choices have simple interfaces and navigation.
2. Create an account: Once on the site, enter your name, contact information, and desired username and password to create an account. This step secures all appointments in one spot.
3. Find providers: After creating an account, find a healthcare provider to make an appointment with. Search by specialty, area, or practice doctors.
4. Pick an appointment date and time: After finding the right provider, check their availability calendar to pick a date and time. Many platforms let you filter results by compatible time slots.
5. Provide relevant information: Before confirming your appointment, fill out any appropriate forms or provide extra information requested by the healthcare provider. This may involve insurance or health history surveys.
6. Confirm and receive confirmation: Consider all the information before confirming your appointment. Most platforms will send you an email or SMS with all the facts about your visit after successful confirmation.
This step-by-step instruction makes making appointments as a patient easy with appointment scheduling software! Online scheduling eliminates hold times and phone tags!
Customization and Personalization Features for Patients
Personalization and customization make appointment booking software a game-changer for patients. These options let patients customize their experience.
Customizable options include healthcare provider selection. Patients can choose their doctors and specialists to ensure they receive care from trusted providers.
Appointment scheduling software lets patients arrange email and SMS reminders. With timely reminders, this personalization option guarantees patients never miss an appointment.
Personalization includes adding information to appointment bookings. Patients can discuss their medical history, symptoms, and concerns throughout their session. This information gives doctors vital insights before the consultation.
Appointment scheduling software also accommodates varied patient populations' language preferences. Patients who speak languages other than English can arrange appointments in their native language, removing communication hurdles.
Busy people with various commitments also benefit from adjustable time slots. Patients can schedule appointments around their availability to avoid scheduling conflicts.
Customization and personalization provide patients with more influence over their treatment. These alternatives meet patients' individual needs and improve process satisfaction and convenience.
Integrating Payment Options with Appointment Scheduling Software
Integration of payment alternatives with appointment scheduling software makes appointment management even more convenient. Patients can now pay online while scheduling appointments, saving time and effort.
Patients can safely enter their payment information and finish the purchase with a few clicks. This seamless interface simplifies the co-pay and out-of-pocket spending process for patients and healthcare providers.
Integrating payment choices saves time and administrative work. Healthcare providers no longer waste time on manual billing and collection. Instead, appointment scheduling software processes payments automatically, simplifying finances.
By accepting credit cards and digital wallets like Apple Pay and Google Pay, patients have more payment options. This allows everyone to handle their finances without hassle.
Healthcare practices show their dedication to patient satisfaction by offering payment alternatives in appointment scheduling software. It demonstrates they value patient convenience and process modernization.
We can expect more improvements as technology advances. Integrations with insurance carriers could allow patients to verify coverage and obtain real-time deductible and copay changes while scheduling.
Future Trends in Appointment Scheduling Software for Patient Convenience
Technological advances make appointment scheduling software promising for patient convenience. Here are some fascinating future trends:
1. Telehealth Integration: As telemedicine grows, appointment scheduling software may interface effortlessly with virtual healthcare platforms. Patients will plan and join video consultations with doctors in one spot.
2. Artificial Intelligence (AI) Assistance: Chatbots and virtual assistants are making waves in several areas, including healthcare. In the future, patients may utilize appointment scheduling software to engage with intelligent bots that can answer basic queries, provide recommendations, and reschedule appointments.
3. Voice-Activated Scheduling: As voice recognition technology improves, patients may be able to arrange appointments via smart speakers or smartphones. For individuals who dislike typing and screen navigation, this hands-free method will simplify the task.
4. Predictive Analytics: Appointment scheduling software with predictive analytics algorithms can anticipate process constraints. These systems manage patient and medical staff schedules by assessing historical data and patient preferences, minimizing wait times, and improving efficiency.
5. Mobile App Enhancements: As mobile apps become more integrated into our daily lives, they will play a major role in appointment scheduling. Expect appointment push notifications and medication reminders to boost patient engagement and adherence.
The opportunities for using appointment scheduling software to improve patient experiences are boundless. These creative trends will make scheduling healthcare appointments easier than ever, giving patients more control.