MessagingDesk – Automated Voice/Text Message Broadcast
Overview:
MessagingDesk is Automated Message Broadcast software. Using our tool, you can broadcast messages to large groups of people quickly via either phone call or text. It is a simple and effective tool to set up and run. Your broadcast will be sent quickly and accurately.
We offer message notification via outbound phone call and SMS text.

You get a high quality, human-recorded voice.
Our system can handle 1 to 200 calls at any given time

We send out a text notification along with your custom message.
Length longer than 160 characters is delivered as multiple text messages.
Notification via phone and text
Automatic phone type look-up to find a landline or mobile number
Multiple concurrent calls to speed your message delivery
256-bit Industry standard encryption, so your data will always stay safe
Fully customizable messages that include name, appt date & time, location, address, directions and service information
Color-coded icons display how many attempts made, live status of notifications, inputs from customers, etc
A Do-Not-Call registry
Easy file upload options
24/7 Customer support via phone, text, email, online tickets, or live chat
Lowest price guaranteed
You can record your voice message by simply dialing our supplied phone number or uploading an audio file or just type your message using our administrative site. It will play as a computer voice or send as text. Then simply select the group of people you want to notify. Our system will take care of sorting all patient / customer details, such as name, land-line phone, mobile phone, or email and automatically send notifications via an outbound phone call and SMS text.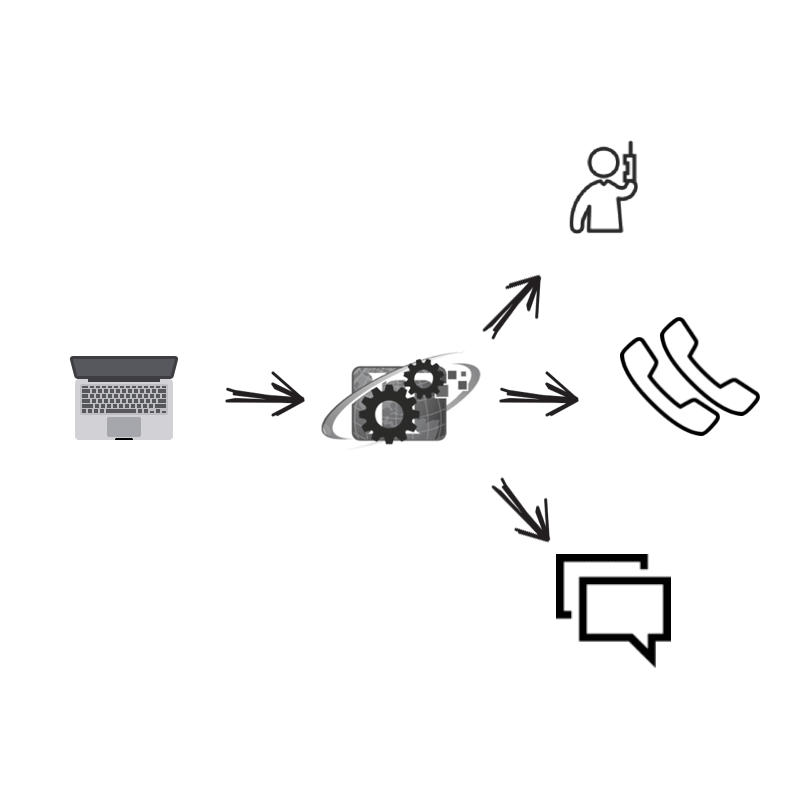 We have done lot of customization for many of our clients. Feel free to talk with our sales team to learn more about our products and how our solutions can fit in to your organization and what custom changes we can make it to work.