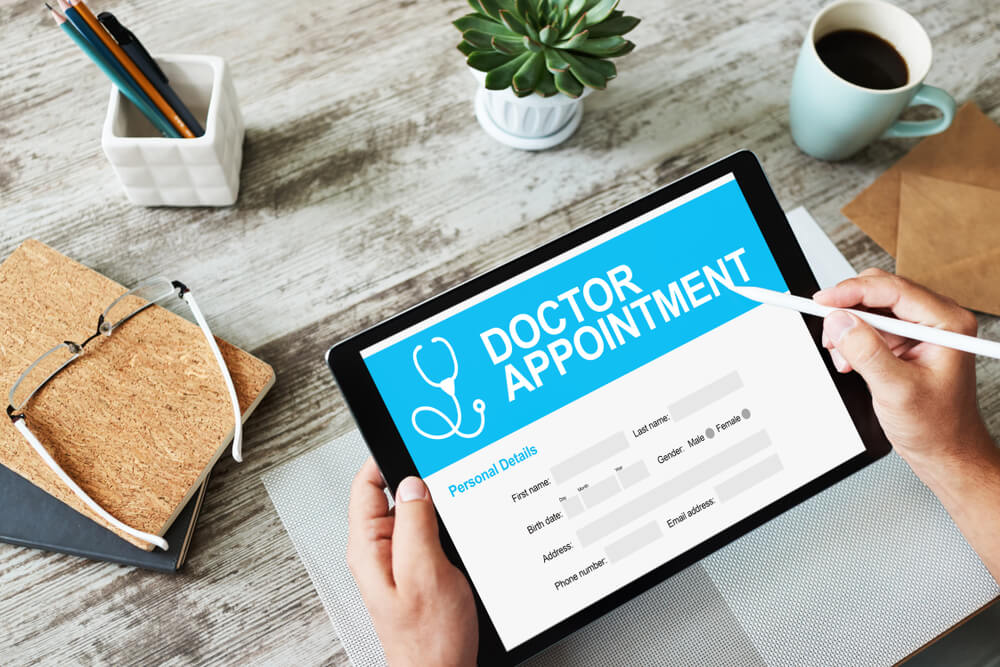 Streamline Your Office's Efficiency with Online Patient Scheduling Software
The modern office is always looking for ways to increase efficiency and streamline operations. One of the best ways to do this is by utilizing online patient scheduling software. This software can help offices save time, money, and resources while providing a better experience for patients. With online scheduling software, offices can create a more efficient workflow and provide better customer service. Scheduling has never been easier, with easy-to-use features that simplify the process for both staff and patients.
Make Appointments Faster with Online Scheduling Software
In today's busy world, it can be difficult to find time to make appointments and handle other important tasks. With online scheduling software, however, this task can now be done quickly and easily. Online scheduling software gives businesses the ability to schedule appointments without having to manually book them. This saves time and money by streamlining the process of setting up meetings.
Online appointment scheduling is beneficial for both businesses and their customers. Customers gain a convenient way of booking an appointment with their favorite service providers, while businesses save valuable time in managing their clientele.
By using online scheduling software, businesses are able to provide their customers with a streamlined system for making appointments that will help them manage their workloads more efficiently. Additionally, these systems allow for customization to meet the specific needs of individual businesses or customers.
Online scheduling software provides many benefits over traditional appointment setting methods. It automates the process by sending automated reminders to customers so they don't forget about an upcoming appointment. Additionally, it allows customers to schedule appointments from any device, making it easier than ever before for them to do so on the go. This helps cut down on time wasted trying to coordinate schedules between multiple people or locations. Furthermore, business owners can have real-time access to view all upcoming appointments without having to search through piles of paper records or pick up a phone call.
Revolutionizing the Automated Scheduling Tools
The healthcare industry is rapidly evolving to meet the changing needs of patients and providers alike. Automated scheduling tools are revolutionizing the way medical practices manage appointments, streamlining workflows and providing better access to care for all. From busy practitioners managing multiple patient schedules to hospitals coordinating on-site staff, using a computerized scheduling program can make life easier for everyone involved.
These automated tools keep track of appointment availability in real time, helping reduce wait times and giving patients more options when it comes to booking an appointment. They also provide notifications when an appointment needs to be rescheduled or canceled, allowing front desk staff to stay organized without having to manually manage each request. Additionally, these programs are convenient for medical professionals who need quick access to their calendar while they're away from the office or traveling.
One of the key benefits of automated scheduling tools is improved accuracy in patient appointment management. By eliminating manual entry errors and consolidating data into a single platform, it enables healthcare providers to better track critical information such as appointment times, diagnostic results, and insurance information. Additionally, automated scheduling can provide physicians with enhanced visibility into their daily workloads by allowing them to view calendars at a glance or drill down into individual patient records.
By automating many of these processes, they can reduce the amount of time spent on manual data entry while increasing accuracy across all departments within an organization. Automation also allows for scalability as organizations grow or change over time.
How to Choose Online Scheduling Software?
Choosing the right online scheduling software is essential for businesses of all sizes. With so many options available, it can be difficult to know which type of software will best meet your needs. Here are some tips on how to choose the most suitable online scheduling software for your business.
The first thing you need to consider when choosing an online scheduling software is what features you need. Make a list of what features are essential and prioritize them based on importance. Do you want specific calendar views or reporting capabilities? Does the software integrate with other systems such as CRM, payroll or accounting tools? Are there any additional features that could benefit your business such as customer support?
Another factor to consider when selecting an online scheduling software is its usability and ease-of-use interface. You should make sure that the system is easy to use and navigate by both employees and customers alike.
Its important to take the time to evaluate your needs and find the perfect fit. Here are a few more key considerations when selecting an online scheduling software:
1. Features – Make sure the system meets all of your core requirements, such as integrations with other applications, mobile access, automated appointment reminders and reporting capabilities.
2. Security – Ensure that the vendor provides reliable security measures to protect sensitive data and customer information. Look for authentication protocols like two-factor authentication and data encryption in transit and at rest.
3. User Interface (UI) & User Experience (UX) – Selecting an easy-to-use UI/UX is essential for both you and your customers or clients who will be using it frequently.
Conclusion
In conclusion, streamlining your office's efficiency through online patient scheduling software can help reduce administrative costs, save time, improve accuracy in patient data, and increase customer satisfaction. Online patient scheduling software can provide many benefits for both the office and its patients. Investing in this technology is a wise decision that will lead to greater success for any medical practice. This technology has revolutionized the field of healthcare by providing streamlined processes that have never been seen before.