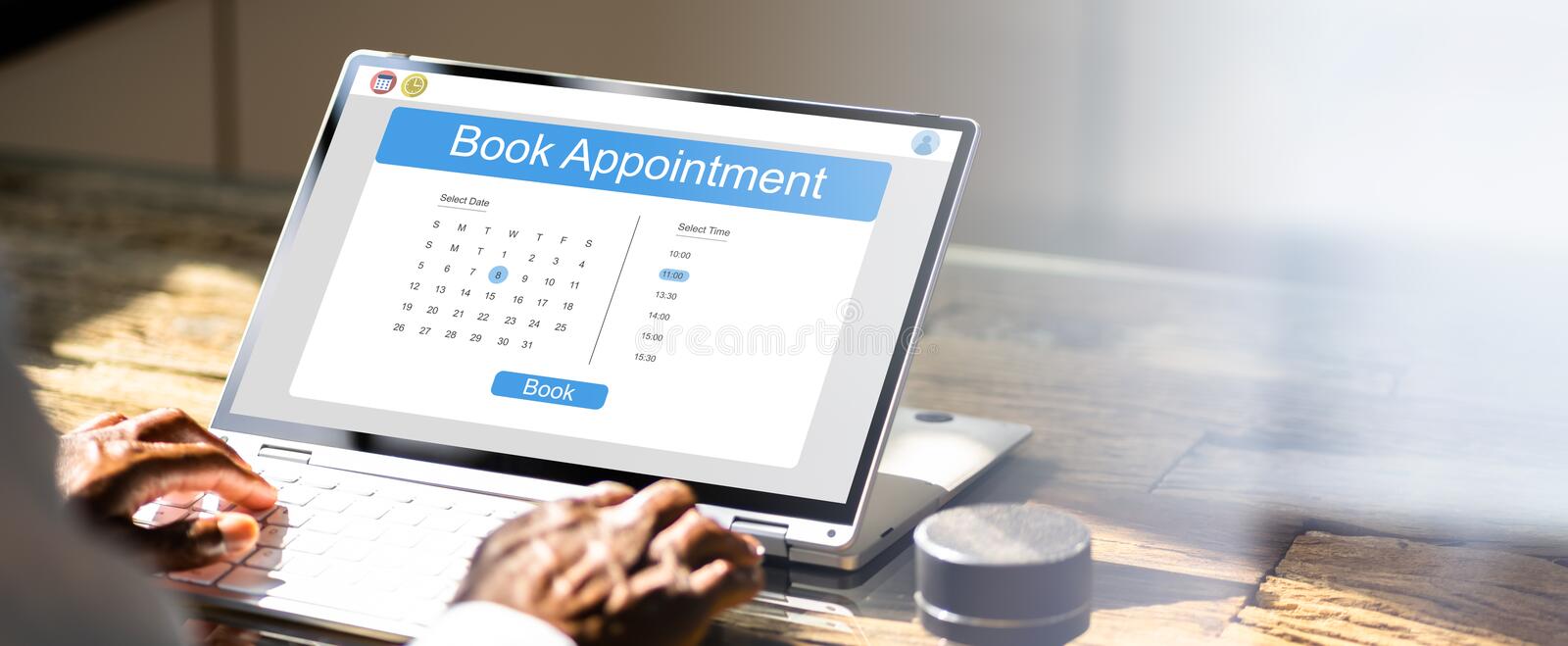 Scheduling Online Appointments: An Overview
Introduction
Are you fed up with the stress of telephone tag when trying to schedule appointments that are mutually beneficial? With the advent of modern online appointment scheduling, businesses and individuals can breeze through their schedules without any confusion or inconvenience! We should all savor this convenient method as it provides a multitude of benefits for both parties, including expedited communication. Let's delve into how this approach revolutionizes traditional appointment booking and adjust our expectations accordingly
What is Online Appointment Scheduling?
Online appointment scheduling is an ideal solution for setting up appointments with your physician or other health professionals. With this convenient tool, you can schedule one from the comfort of your own home without calling in or waiting in line.

Selecting the date and time of your appointment is a ubiquitous feature provided by most online appointment schedulers; as such, it enables users to customize their schedule in accordance with personal preferences. Moreover, they can select if they would like to receive reminders prior to their visit or text messages afterward – all without leaving their computers!

Once you've ascertained all of your parameters, a roster of available appointments will be presented to you. From this selection, select the arrangement that best accommodates your requirements and schedule it swiftly!

If you find that you need to cancel or reschedule an appointment, most online schedulers provide a simple process for making the change. In addition, if there is anything that remains unclear about using this service, customer support can be easily accessed to answer any questions.
The Benefits of Online Appointment Scheduling
There are many advantages to utilizing online appointment scheduling. For starters, it can cut down on the amount of time that must be devoted to scheduling appointments – even while away from usual business hours. More importantly, having access to such a service allows individuals and businesses alike more freedom in regards to setting up appointments as desired or preferred; freeing one up for other commitments or personal pursuits like taking vacation days or taking care of sick relatives.

The advantage of utilizing an online appointment scheduling service is that it maximizes efficiency and accuracy. By streamlining all pertinent data into a central database, everyone involved with the occasion will have access to the same information – there can be no possibility of lost paperwork or double booking!

At last, appointment scheduling on the web provides a remarkable degree of flexibility. It is easy to modify or cancel appointments by merely accessing a few menus; this is much simpler than making calls with someone to coordinate an alternative date.
The Best Online Appointment Scheduling Software
It can be difficult to sift through the plethora of online appointment scheduling software solutions available on the market, but we've put together a list of our top picks to help you make an informed decision.

1. Acuity Scheduling: Acuity Scheduling is an intuitively designed cloud-based appointment scheduling application that comes packed with a plethora of features and integrations. Its free trial offers you a chance to experience the product before committing to any paid plan, so why not give it a try?

2. Appointment-Plus: Appointment Plus is a cloud-based solution that provides an array of convenient features, including online booking, automated reminders, and integrations with Google Calendar and Outlook. It also offers a free trial to help you determine if it's the ideal fit for your business.

3. Setmore: Setmore is a web-based appointment scheduling software that provides an impressive array of features, including online bookings, group bookings, recurring appointments, and payment processing. Its free plan is ideal for individuals wanting to experiment with its functionality; while premium plans provide more advanced offerings such as advanced customization options.

4. Square Appointments: Square Appointments is a cloud-based appointment scheduling system that seamlessly integrates with the Square point-of-sale system. Offering an array of features such as online bookings; automatic reminders; team management capabilities and reporting tools, the software can be used for both free and paid users.

5. ScheduleOnce: ScheduleOnce is a highly customizable appointment software that allows users to create and manage their appointments from a single, central location. Integrating with many popular calendar systems; including Google Calendar, Outlook, and iCal; the software is ideal for busy professionals who want an easy-to-use appointment system without having to learn multiple applications.
How to get Started with Online Appointment Scheduling
To get the ball rolling, you'll have to make a few key preparations. We've listed out what you need to do so that your online scheduler journey can begin:

1. Find a reliable online appointment scheduling platform: To successfully plan an appointment, it is wise to utilize multiple platforms that offer online scheduling. It is crucial to find a reliable and quality-assured service provider, as reviews can be quite important when selecting the ideal platform for booking appointments.

2. Set up your account: Once you've settled on a suitable platform for your business, it's time to establish an account. This typically entails providing basic information such as your company name, address and particulars of contact persons.

3. Add your services and appointments: Your final step is to incorporate your offerings and reservations on the platform. This should entail providing a brief outline of what you offer such as its name, duration, cost and accessibility- all essential information that will be necessary to provide for any potential clientele.

4. Start promoting your online booking: Once all of your systems are in place, it's time to spread the word about your online booking system. You can accomplish this by highlighting a link to your website or sending out email marketing campaigns.
Useful Tips for Online Appointments
Are you in need of scheduling an appointment online? Make sure you not only have all the pertinent details, such as contact details for the person or business and a rough outline of when and why it will take place but also consider what platform (PC/Mac) will be used. There are several options out there; therefore, do some research beforehand to find a suitable one that meets your needs.

Once you have all the arrangements finalized, it's time to arrange for your appointment. With most online scheduling tools, you can select from a variety of date and time options. If possible try to set up an appointment when it is certain that both parties will be available and won't be interrupted – then confirm the details with those involved just prior to its scheduled meeting day! That should do it! By taking some preliminary steps in advance, planning an online consultation can come together quickly and easily
Conclusion
Scheduling appointments online is an excellent way to save time and streamline your business operations. Utilizing the appropriate technology, you can create customized booking forms that enable customers to schedule their meetings with minimal effort. An added benefit of an online calendar is that it allows management of all booked engagements more efficiently, so there are no lapses in scheduling opportunities which could prove detrimental. All things considered, effective appointment scheduling is a potent tool for any organization looking to minimize expenses while simultaneously increasing customer satisfaction levels!