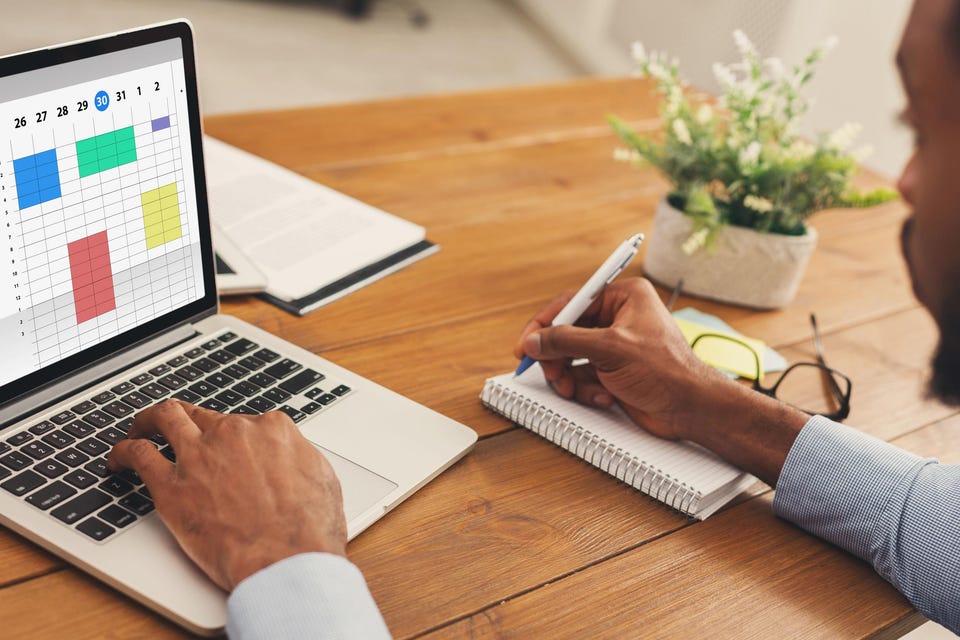 Simplify Your Medical Office with Scheduling Software: Benefits and Features
Are you plagued by the unending phone calls and scheduling mishaps that plague your medical practice? Don't despair! Technology is on the upswing within healthcare, which has brought forth a convenient way to simplify patient booking procedures – scheduling software! In this blog post, we will explore some of its most noteworthy benefits along with an in-depth look at its capabilities. By the close of the reading, we are confident that any reservations you may have about adopting such technology will be allayed – it's time to modernize your office practices and streamline appointment management processes!
What is Scheduling Software?
Utilizing scheduling software can help medical offices streamline their appointment scheduling process. This valuable piece of software can provide patients with an accessible portal for booking appointments and organizing doctor schedules, while also providing administrators with a comprehensive record of patient information. Most available packages contain features such as online booking capabilities, including reminders to prompt timely attendance; along with appointment management options that permit efficient arranging processes and effective utilization of resources.

Why don't you consider how beneficial it can be to employee scheduling software? There are a plethora of advantages that come along with utilizing such an application, including:

• Increased Efficiency: Utilizing scheduling software can expedite the planning process by automating routine tasks and reducing staff involvement. This frees up their time so they can focus on more productive endeavors.

• Reduced Costs: By streamlining the scheduling process, scheduling software can help to reduce costs associated with missed appointments, administrative errors, and oversaturation of resources.

• Improved Patient Care: Utilizing online booking options and appointment reminders, scheduling software can enhance patient care. By providing patients with regular reminders, they are less likely to miss appointments or forget about upcoming appointments. Helping patients achieve optimal healthcare is paramount as it not only improves their quality of life; but also reduces the likelihood of medical incidents occurring in the future.
The Benefits of Scheduling Software
If you operate a medical establishment, it is crucial to keep things under control. Utilizing scheduling software can help optimize operations and expedite process efficiency in addition to boosting patient satisfaction levels! Here are some of the most noteworthy advantages associated with this technology:

1. Improved patient satisfaction: Software such as scheduling can simplify patient appointment booking and reduce the likelihood of being frustrated with your processes. By enabling users to browse available times, they can easily arrange appointments – ensuring even greater convenience for them as well!

2. Reduced no-shows: Patients who have to schedule appointments manually often run the risk of forgetting or unintentionally booking themselves in twice. However, with an online appointment scheduling toolset, patients can set reminders to ensure they don't miss their scheduled visits – leading to fewer no-shows and saving you both time and money!

3. Less paperwork: Bringing order to the schedule can be an arduous task with paper-based appointment forms and manual data entry. Consequently, your team may find themselves under pressure and prone to errors. By utilizing scheduling software, however, these inconveniences are eradicated!

4. Better insights: By consolidating all of your data in one convenient location, you can easily observe patterns and trajectories within your medical practice. This information can be invaluable when it comes to making decisions about staffing levels and marketing strategies for success.

5. Increased efficiency: Online appointment scheduling offers an ideal solution for quickly examining the availability and booking of appointments without necessitating any contact with individuals.
The Features of Scheduling Software
Scheduling software can be an invaluable asset to medical offices, helping them keep tabs on patient appointments and staffing levels. Not only does it serve as a crucial tool for managing records and billings but also offers assistance in keeping track of available space.

Scheduling applications feature a host of specialized capabilities, such as:

Appointment Scheduling: The use of scheduling software can benefit medical offices by facilitating the arrangement of patient appointments. It can help assign appointment times, manage cancellations and no-shows, and send reminders that may be necessary to patients who forget their appointments.

Staff Scheduling: The software can be invaluable in managing staff schedules. It provides visibility into staff availability, assigning tasks, and facilitating shift changes.

Room Scheduling: The software's capabilities extend far beyond managing appointments and staffing schedules. It can aid users in arranging rooms for scheduled events and making sure all reservations are made appropriately.

Patient Records: The software can provide much-needed assistance in the management of medical records for offices. This could include not only storing information like past histories, contact details, and insurance details but also expediting their retrieval as needed.

Billing Information: The software can provide valuable assistance with billing information. This entails keeping tabs on payments, generating invoices, and expeditiously processing insurance claims.
How to Choose the Right Scheduling Software for Your Medical Office
If you're seeking to streamline the workings of your medical office, it is crucial that you select a system offering the benefits and capabilities that are essential for success. To assist in making an informed decision, we have compiled a listing of all-important factors to consider when choosing software as part of your scheduling process:

– Ease of use: Ensure the software is intuitive and user-friendly so that it becomes simple for both yourself and your team to create and manage appointments. A system with an intuitive interface would be ideal!

– Flexibility: Your schedule will evolve over time, so select software that is adaptable to ensure it remains suitable for your needs. Consider features such as appointment reminders and online booking in order to facilitate both your and your patients' lives.

– Integration: To streamline your practice, it is imperative that you select a scheduling software package that can seamlessly integrate with your existing electronic medical records solutions. By doing so, you will save valuable time and expedite the process – resulting in significant advantages over any other system!

– Customer support: When encountering scheduling hiccups, it's imperative that you have immediate access to customer support. Opt for a company providing 24/7 assistance so you can get assistance when your issue arises.
Conclusion
Scheduling software can be an invaluable asset for your medical practice, making daily operations more efficient and tailored to meet the needs of patients. Not only does it streamline operations, but provides added conveniences such as customizable scheduling that is easily accessible with just a few clicks! With this technology at hand, it becomes easier than ever before to retrieve patient information quickly – ensuring a smooth and effortless journey through each appointment process. If you are searching for ways to simplify the procedures within your office then scheduling software may be exactly what you need!