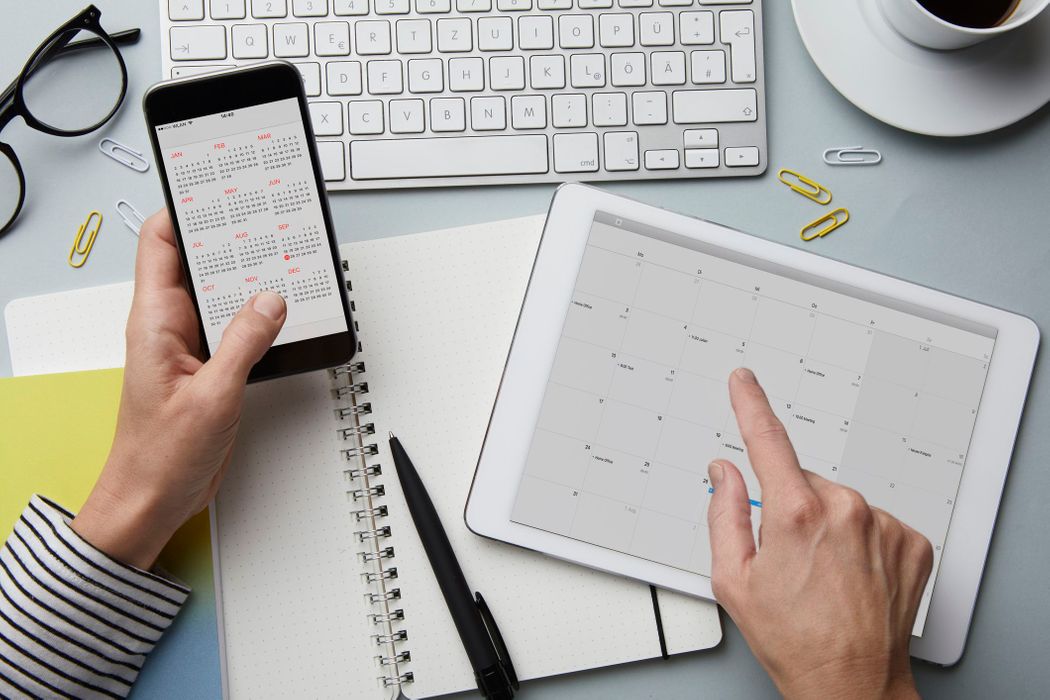 Make Booking Appointments a Breeze with Website Appointment Scheduling Software
If you're running a business that requires appointments to be made, you know how frustrating it can be to manage them properly. From missed appointments to constantly rescheduling, it's easy for things to get out of hand quickly. Fortunately, there is a solution: website appointment scheduling software. With this technology at your fingertips, managing appointments becomes a breeze. In this article, we'll explore what website appointment scheduling software is and how it works so you can streamline your business operations and save time and money in the process!
What is Website Appointment Scheduling Software?
Website appointment scheduling software is an online tool that simplifies the process of scheduling appointments with clients and customers. The software allows businesses to easily manage their schedules, reducing the risk of overbooking or missed appointments.

This type of software can be integrated into a business's website, allowing users to book appointments directly from a company's website. Customers can choose a date and time for their appointment based on availability displayed in real-time.

In addition to streamlining the booking process for customers, website appointment scheduling software also offers benefits for businesses. It eliminates the need for manual booking processes and frees up staff time by automating reminders and confirmations via email or SMS.

One key feature of this type of software is its ability to sync with other calendar applications such as Google Calendar, Outlook Calendar or iCal. This ensures that your schedule stays organized across multiple platforms.

Website appointment scheduling software is an incredibly useful tool for any business looking to improve its efficiency when it comes to managing appointments with clients or customers.
How Does Website Appointment Scheduling Software Work?
Website appointment scheduling software works by providing a platform for businesses and individuals to manage appointments online. It allows users to schedule, reschedule, or cancel appointments with ease.

The process starts when a user visits the website of the business that uses this type of software. They will then be directed to a page where they can select their preferred service and availability based on the calendar provided by the system.

Once an appointment is booked, both parties receive confirmation emails or notifications which contain details such as date, time, location, and any special instructions relevant to the booking.

This type of software also offers additional features such as reminders via email or SMS prior to scheduled appointments, and waitlists in case there are cancellations or unexpected changes in schedules among others.

Website appointment scheduling software streamlines processes for both businesses and customers saving them time while increasing efficiency through automation.
The Benefits of Website Appointment Scheduling Software
Appointment scheduling software that can be used on a company's website has grown in popularity as a means to save time and effort. Increased productivity, higher levels of client satisfaction, and more reliable record-keeping are just a few of the many advantages of this program.
Website appointment scheduling software has the advantage of making it possible for customers to make appointments at any time, not just during company hours. This is especially useful for companies whose customers are too busy during normal business hours to call.
Website appointment scheduling software also has the added benefit of helping to eliminate multiple bookings and other scheduling mistakes. This implies that your team and clients will be able to see the schedule of open slots in real-time.
In addition, online appointment-setting tools might reveal interesting facts about visitors' habits and preferences. You can make educated choices about how to enhance your service by monitoring metrics like booking frequency and average wait times.
There are numerous advantages to using online appointment scheduling software for businesses. This technology has proven itself to be an essential component of the modern digital world, with benefits ranging from enhanced productivity to more satisfied customers.
The Best Website Appointment Scheduling Software of 2022
In today's fast-paced world, businesses need to be able to handle their appointments quickly and efficiently. The best way to do this is by using website appointment scheduling software that will make booking an appointment a breeze. But with so many options available, it can be challenging to choose the right one for your business.

One of the top options in 2022 is Acuity Scheduling. This software offers a user-friendly interface that makes it easy for both clients and employees to book appointments. It also includes features like custom branding and automatic email reminders.

Another great option is Calendly, which allows users to schedule meetings without any back-and-forth communication needed. It integrates with popular calendar platforms like Google Calendar and Outlook, making it easy for users to stay organized.

If you're looking for something more customizable, Setmore may be the right choice for your business. Their software enables the customization of everything from appointment types to payment processing methods.

No matter what your specific needs are when it comes to website appointment scheduling software, there is sure to be an option out there that fits them perfectly!
Website Appointment Scheduling Software for Your Business
When it comes to choosing the right website appointment scheduling software for your business, there are several factors to consider. First and foremost, you need to determine what features your business requires from an appointment scheduling software. Do you need automated reminders? Online payment processing? Customizable booking forms?

Another important factor is integration with other tools or platforms that you use in your business, such as Google Calendar or CRM software. Make sure the appointment scheduling software integrates seamlessly with these tools to avoid any potential issues.

It's also essential to choose a user-friendly appointment scheduling software that can be easily navigated by both you and your clients. A complicated system may deter potential customers from making appointments, leading to lost revenue.

Pricing is another crucial consideration when selecting an appointment scheduling software. Some providers charge per user or per feature while others offer flat-rate pricing plans. Take time to evaluate different pricing options and select one that fits within your budget while providing all the necessary features.

Research online reviews of various website appointment scheduling software before making a decision. Customer feedback can provide valuable insights into how well the product works in real-world scenarios and whether it's worth investing in.

By considering all these factors when choosing a website appointment scheduling software for your business, you'll find the right solution that streamlines operations and improves customer experience.